Boston is one of the largest cities in the country and it's renowned for its amazing atmosphere.
The local economy is great and it offers some of the best jobs and business opportunities in the country.
The schools and colleges are very modern and you will easily find the perfect place to study.
Sponsored Listings
Phlebotomists annual average salary in Massachusetts is $38,398 - ABOVE U.S. AVERAGE!
Roxbury Community College

About the School
Roxbury Community College's primary goal is to help you gain the academic, professional, and productivity skills you need to increase your access to employment and career pathways that will lead to economic self-sufficiency.
The community college's training programs help you get a job and advance your career.
If you are looking to upgrade your skills, improve your marketability or increase your income potential, Roxbury Community College provides the training and education you need.
Courses Offered
Roxbury Community College's phlebotomy program is a 220-hour hybrid course that will introduce students to medical terminology, human anatomy and physiology, OSHA regulations, blood-borne pathogens, universal precautions, ethics, and applicable law.
Students will familiarize themselves with test requirements, tube identification, procedures, and protocols for lab safety.
The phlebotomy program consists of 90 hours of phlebotomy instruction and skills lab and 120 hours of externship.
Graduates of this course will be prepared for the American Society Phlebotomy Technicians National Certification exam and the National Healthcare Association Certification exam.
With the help of this certificate you will be ready to take on any entry-level position in this amazing field.
Visit School Website

Address: 1234 Columbus Avenue Roxbury Crossing, MA 02120
Quincy College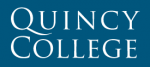 About the School
Quincy College offers two baccalaureate degree programs, 35 associate degree programs and 21 certificate programs in a variety of disciplines, including those within Professional Programs, Liberal Arts, Natural & Health Sciences, and Nursing.
The College offers open-access and selective programs focusing on academic achievement and excellence, fostering diversity, providing economic opportunity, promoting community involvement, and supporting lifelong learning.
It fosters valuable learning relationships that inspire students to realize their educational and professional futures.
Courses Offered
The Quincy College Phlebotomy Certificate Program is designed to train students to perform both routine and challenging venipunctures and capillary skin punctures on adults.
Students will study medical terminology, human anatomy, and interpersonal communication skills in addition to the collection, processing, and distribution of lab specimens.
Safety standards, legal and ethical behaviors, and quality control related to patient/client care will be emphasized.
Students who complete this certificate program will be well prepared for an entry level position in health care, while building a strong foundation for further academic study.
The curriculum includes multiple courses that can be transferred to other certificate programs in the Health Sciences or applied toward an Associate Degree in Clinical Laboratory Science, for example.
Visit School Website

Address: 1250 Hancock Street Quincy, MA. 02169
Massachusetts Bay Community College

About the School
Massachusetts Bay Community College is a comprehensive, open-access community college, offering associate degrees and certificate programs.
The College is dedicated to student learning and achievement through academically rigorous courses and programs.
Massachusetts Bay Community College provides its diverse student body with a strong foundation in the liberal arts and state-of-the-art career preparation.
The College enriches student experience and encourages civic engagement through academic and co-curricular activities, student services, and partnerships with local businesses, civic organizations, and schools.
Courses Offered
MassBay offers a one-semester program that prepares students for entry level employment as a phlebotomist.
You will learn the theoretical background and skills needed for accurate collection of blood and other specimens using a range of hands-on procedures.
You will receive intense phlebotomy training in theory and skills during the first part of the semester.
During the clinical portion of the program, you will practice phlebotomy at hospital and clinic settings supervised by highly skilled professionals.
Students learn the essentials of drawing blood, the role of the phlebotomist, safety and infection control, blood collection equipment, specimen processing, simple "waived testing", practice with equipment on practice arms and classmates.
Visit School Website

Address: 19 Flagg Drive Framingham, MA 01702-5928
Northeast Metropolitan Community Education

About the School
Northeast Metropolitan Community Education creates new opportunities for adult learners by bringing their skill sets to a higher level.
It strives to administer a quality education in a safe learning environment.
The school is dedicated to helping you reach your full potential.
With state-of-the-art classrooms and highly trained instructors, it is highly committed in accomplishing this task.
Courses Offered
The phlebotomy certificate training is an amazing place to start a new medical career.
This is a hands-on course, weekly live blood draws are required, and includes bookwork and testing.
The individual will become familiar with all the equipment used and develop a comfort level for drawing blood.
Students must pass the written exam and show the draw in order to receive their certificate of completion.
This course is for the beginner which requires no previous specialized background.
The institute will make sure that you have all the skills and knowledge needed to get an entry-level position in this extraordinary field.
Visit School Website

Address: 100 Hemlock Road Wakefield, MA 01880
Massasoit Community College

About the School
Massasoit Community College is a dynamic, diverse learning community that supports all students in their education, leading to a career, transfer to four-year institutions, and the pursuit of lifelong learning.
Faculty and staff are committed to student success and strive to offer accessible and innovative programs with comprehensive support services to prepare students for membership in a global society.
The community college strives to generate and maintain reciprocal relationships with education, community, and business partners to develop programs that meet the needs of its students, the community, and the regional workforce.
Courses Offered
An amazing career choice is the phlebotomy training program.
Massasoit's phlebotomy certificate curriculum is a one-semester, selective admissions program designed to prepare students for entry-level positions in phlebotomy and laboratory support services.
Students learn through a combination of theory and laboratory practice, including instruction in venipuncture, skin puncture, special blood collections, specimen handling, waived laboratory testing, EKG and all regulations governing safety and infection control practices.
Upon successful completion, students are eligible to sit for the Phlebotomy Technician Examination offered by the American Society of Clinical Pathology.
This short program will help you develop skills, knowledge, and techniques to succeed in this great medical industry.
Visit School Website

Address: 1 Massasoit Blvd. Brockton, MA 02302
Berkshire Community College

About the School
Berkshire Community College is committed to providing an exceptional education and a wide range of opportunities that meet the diverse needs of the community through college transfer, workforce and career pathways, partnerships and lifelong learning.
The community college aims to provide equitable, accessible and transformative learning opportunities focused on the current and evolving needs of the diverse community.
It creates innovative and accessible ways to adapt to changing needs of the community through inclusive teaching practices, community partnerships and individualized student experiences.
Courses Offered
The phlebotomy training is an amazing career choice and it will deliver you all the skills and theory in a matter of a few weeks.
This 12.5-week phlebotomy program provides hybrid (classroom and online) instruction.
A total of 40 hours of clinical training is required to complete your certification.
During the course real life scenarios will be discussed and you will be provided the tools needed for your success in the field.
The college will also assist you in finding the best position for your skills.
Visit School Website

Address: 1350 West St Pittsfield, MA 01201
---
Phlebotomy Schools by City in Massachusetts
See all schools in Massachusetts >