Shreveport is renowned for being one of the most developed and dynamic cities in Louisiana.
The local economy is very stable and it constantly offers excellent job opportunities.
The school system is great and it offers some of the best programs in the whole state.
Sponsored Listings
Phlebotomists annual average salary in Louisiana is $33,810 - ABOVE U.S. AVERAGE!
Career Technical College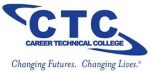 If you are looking for a place to start a new and flourishing profession, Career Technical College is the perfect place to go in the state of Louisiana. The college offers very dynamic and high-quality programs that will help you reach your full professional shape and easily start a new career. In addition, some of the programs are eligible for financial aid.
The phlebotomy certificate training is an excellent choice if you are a medical enthusiast. The program is very short and it offers you the chance to enter a very dynamic and rapidly developing field.
Visit School Website

Address: 1227 Shreveport-Barksdale Hwy Shreveport, LA 71105
Southern University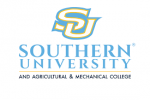 Southern University is the ultimate place to study and start a new technical or agricultural career. The university is famous for its inclusive atmosphere and for some of the best educators and professors in each field. The curriculum is constantly upgraded to match the needs of both students and educators and to offer the best chances on the job market.
The phlebotomy certificate training program is 16 credits long and it will help you quickly enter this amazing field. The skills and knowledge acquired during this program will help you quickly become a respected professional.
Visit School Website

Address: 3050 Martin Luther King Dr Shreveport, LA 71107
Louisiana Community and Technical Colleges

Louisiana Community and Technical Colleges are a very large educational community that can help everyone start a new and successful career. The colleges can be found in the major cities of the state and they offer excellent accommodation and some of the best leisure and socializing areas. The colleges can also assist you with financial planning.
The phlebotomy training program takes just a few weeks to complete and it includes all the needed training and knowledge to succeed in the field. The college will also help you during the job placement period.
Visit School Website

Address: 6220 East Texas Bossier City, LA 71111
---
Phlebotomy Schools by City in Louisiana
See all schools in Louisiana >