New Orleans is one of the most famous and fun cities in the United States.
The city offers an excellent economy and amazing business opportunities.
The educational institutions are very high-quality and you will easily find the perfect place to start a new career path.
Sponsored Listings
Phlebotomists annual average salary in Louisiana is $33,810 - ABOVE U.S. AVERAGE!
Healthcare Training Institute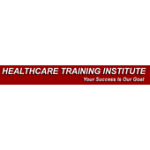 Healthcare Training Institute is the ultimate place to form skills and knowledge for an amazing career path. The institute offers some of the best practice areas in the state and the trainers are respected professionals in their fields. The programs are focused on the most useful skills for your future career and they guarantee the best quality for your money.
A very interesting and future-oriented program is the phlebotomy training program. This medical program is just a few weeks long and it incorporates all the needed training to get an entry-level position in this field.
Visit School Website

Address: 322 Williams Boulevard Kenner, LA 70062
Compass Career College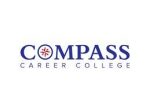 At Compass Career College you will discover some of the best programs and classes to turn your career around. The college is focused only on the most important and popular programs on the job market and it guarantees that you will have high chances to find a job upon graduation. The campus is very fun and you will have plenty of time to relax and socialize.
The phlebotomy program is interesting and it integrates the most useful techniques, skills, and knowledge to help you succeed in this dynamic medical field. The college will also assist you during the job hunting period.
Visit School Website

Address: 42353 Deluxe Plaza Hammond, LA 70403
Louisiana Community and Technical Colleges

Large, modern, and with some of the best campuses in the state, Louisiana Community and Technical Colleges is one of the largest educational facilities in the whole state. The colleges have branches all over the state and they will offer you everything needed to reach your full potential. In addition, the extracurricular activities available are very fun.
The phlebotomy training program will give you the chance to enter a very dynamic and high-paid medical career path. The few weeks of training will teach you everything you need to become a respected professional.
Visit School Website

Address: 1407 Highway 311 Schriever, LA 70395
---
Phlebotomy Schools by City in Louisiana
See all schools in Louisiana >