Wichita is among the most dynamic and developed cities to be in Kansas.
The city has a very healthy economy that provides constant jobs and opportunities.
The educational system is excellent and you will have access to some of the best programs in the state.
Sponsored Listings
Phlebotomists annual average salary in Kansas is $33,493 - ABOVE U.S. AVERAGE!
Allied Health Career Training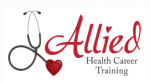 About the School
Allied Health Career Training is an extraordinary place to start your studies and get a new career path.
The training school specializes in healthcare and is accredited by the Kansas Board of Regents.
It provides certification-level training in Nurse Aide, Medication Aide, Phlebotomy, Medical Assistant, and more.
It aims is to provide a quality education at an affordable price and is committed to instilling a patient-centered care focus in its graduates.
The materials, labs, and classes are very modern and you will have access to everything needed for your studies.
Courses Offered
The phlebotomy training program is excellent in terms of skills and theoretical knowledge.
AHCT partnered with the National Healthcareer Association to host the NHA certification exam on-site.
The program is a part-time course that lasts a total of 70 hours and costs 895 USD (total course price) and 125 USD for the optional National NHA examination.
You will learn the following:
Draw blood from patients and blood donors
Explain procedures and perform basic point of care testing
Maintain medical equipment.
Once you complete the course and the necessary requirements are met, you will be eligible to sit for the optional Certified Phlebotomy Technician (CPT) exam through the NHA.
AHCT certifies through the NHA and the certification you receive is nationally recognized except in California.
This program is very short and it will help you get into the medical field in a matter of a few weeks.
Visit School Website

Address: 1217 W Douglas Ave Wichita, KS 67213
Manhattan Area Technical College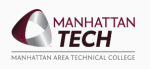 About the School
Manhattan Area Technical College provides high quality technical, general, and adult education to prepare individuals to pursue technologically advanced careers and lead productive lives in a dynamic and diverse global environment.
As a leader in technical education, the technical college aims to enhance student-centered learning and service to business, industry, and community members.
It offers associate of applied science degrees and technical certificates upon completion of programs and courses in technical fields to meet student, employer, and community needs.
Courses Offered
Manhattan Tech offers allied health programs including Phlebotomy under certificate of completions or recertification.
The cost of the tuition and fees including textbook is 935 USD.
You will be responsible for collecting blood, urine, and other samples, appropriately packaging them and preparing them to be sent for off-site or on-site analysis as indicated by the requisition.
The course provides an introduction to the principles and practices of phlebotomy.
You will learn terminology and procedures for infection control and safety while developing skills in specimen collection and equipment use.
Instruction is aligned with national standards and may fulfill partial requirements toward certification through the American Society of Clinical Pathology.
Visit School Website

Address: 3136 Dickens Avenue, Manhattan, Kansas 66503
Coffeyville Community College

About the School
Coffeyville Community College is dedicated to identifying and addressing community and area needs, providing accessible, affordable quality education and training, and promoting opportunities for lifelong learning.
The community college aims to be recognized as an institution which serves its diverse student population while stimulating growth in the economic, intellectual, and cultural life of the area.
Courses Offered
The phlebotomy program is an excellent choice at this college and it will help you quickly develop a new career path.
You will complete two classes as part of the Coffeyville Community College Phlebotomy program.
You will learn the following:
Vacuum collection devices, syringes, capillary skin puncture, butterfly needles and blood culture, and specimen collection on adults, children and infants
Infection prevention, proper patient identification, labeling of specimens and quality assurance, specimen handling, processing and accessioning
The course is designed to allow students to develop the skills, knowledge, and attitude required to function in a professional manner in the health care setting.
Clinicals will be performed at local hospitals and doctors' offices.
You must perform a minimum of 50 successful venipunctures and 25 successful skin punctures.
You will be scheduled for 120+ hours of clinical.
Students who successfully complete Clinical Rotation will be awarded a certificate of completion and be eligible to take a national certification exam.
The training will teach you everything you need to know about this field in order to get a high-paid job.
Visit School Website

Address: 400 W 11TH ST Coffeyville, KS 67337
---
Phlebotomy Schools by City in Kansas
See all schools in Kansas >