Topeka is among the most fun and dynamic places to be in Kansas.
The city provides a developed economy and the chance to easily get a great job.
The school system is very modern and it offers some of the best programs in the state.
Sponsored Listings
Phlebotomists annual average salary in Kansas is $33,493 - ABOVE U.S. AVERAGE!
Washburn Tech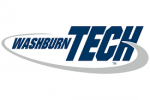 About the School
Washburn Tech is widely recognized as one of the best places to start a technical career path in the whole state of Kansas.
The college offers a wide variety of programs and classes that will help you learn the skills and knowledge needed to succeed in any career.
The campus is very fun and friendly and it offers everything needed for a comfortable stay.
Courses Offered
To enroll in the phlebotomy program you only need to be 18 years or older and the program tuition fee plus other expenses is 2,564.40 USD.
The program is a one-semester, 9-credit-hour course designed to prepare you to sit for the credentialing exam offered by the American Medical Technologist organization.
Classes are scheduled in the morning and afternoon from Mondays to Fridays at 8:00 am to 11:10 am and 11:45 am to 2:55 pm.
The phlebotomy program is not eligible for financial aid, but scholarship opportunities are available to those who qualify.
During the few weeks of training you will acquire the skills and knowledge to work in any medical institution.
Visit School Website

Address: 5724 SW HUNTOON TOPEKA, KANSAS 66604
Barton Community College

About the School
Barton Community College is a comprehensive community college; the beautiful main campus sits on 160 acres atop a hill about two miles northeast of Great Bend, Kansas.
The community college offers traditional general education courses, fine and performing arts opportunities, a plethora of career and technical training offerings, GED courses, transfer options, online classes and an athletic program that boasts 57 national championships.
It provides exceptional and affordable learning opportunities supporting student, community, and employee needs.
Courses Offered
Barton's Phlebotomy program is one class and a clinical practicum.
The course costs 450 USD with its new textbook at 74 USD and special fees at 50 USD.
The course is offered in an 8 week and 16 week session and requires a cooperative lab for the duration of the course.
Upon successful completion of this course, a clinical practicum of 100/120 clinical rotation must be completed to be eligible for National Certification.
The clinical practicum costs 118 USD.
You are expected to complete 100-120 unassisted successful venipunctures.
Once you pass the clinical rotation, you are then eligible for the American Society for Clinical Pathology Phlebotomy Technician certification.
Visit School Website

Address: 245 NE 30 RD Great Bend, KS 67530
Fort Scott Community College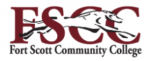 About the School
Located in the gentle rolling hills of Southeast Kansas, Fort Scott Community College is the oldest, continuous community college in Kansas.
The college has an excellent reputation for offering quality education at a reasonable cost in a caring, learning atmosphere.
It is an institution of higher learning with a long history of culture and diversity that provides affordable academic, technical, and occupational programs to meet student needs while fostering a mutually supportive relationship between the college and its communities.
Courses Offered
The Fort Scott Community College phlebotomy course provides students with the necessary knowledge and clinical skills to become a laboratory phlebotomist.
The phlebotomy course includes lectures, laboratory work, and clinical experiences in local healthcare agencies.
Coursework includes the role of the phlebotomist and the following:
Anatomy & physiology
Safety and infection control principles,
Techniques for blood draws
Technical complications
There is an emphasis on understanding life-span differences and legal principles that can effect the actions of a phlebotomist.
Once you successfully complete the course, you are eligible to take the National Healthcareer Association certification exam for phlebotomy.
Visit School Website

Address: 2108 South Horton Street Fort Scott, Kansas 66701
Mid-America College of Health Sciences

About the School
Mid-America College of Health Sciences aims is to become the premier educational institution where every student will come to achieve his or her maximum potential excelling academically in an environment that fosters collaboration, diversity, and equality.
The college of health sciences is laying the the foundation for the best healthcare professionals of the future by empowering its students with the hands-on skills they need to exceed the expectations of future employers.
The college has joined other healthcare training schools in the community to offer a variety of high-demand healthcare programs that will get individuals on the path to rewarding careers in the healthcare industry.
Courses Offered
The Phlebotomy Technician course at Mid-America College of Health Sciences is where future phlebotomists come and get comprehensive training at an affordable rate.
Cost for the Phlebotomy course is 1,400 USD, which covers the cost study book, lab supplies, and study materials.
The course is a 90-clock-hour program completed in either 5, 6, or 8 weeks.
You will be taught proper techniques for drawing blood from patients, interpreting blood drawing orders from physicians, laboratory specimen handling protocol, and other essential tasks related to the profession.
The course also includes practical, hands-on training through the use of demonstration and skills practice.
You will be required to practice with other students to gain real-world experience.
Once you complete the program, you will be awarded a Certificate of Completion and will next have to sit for the National Certification Exam for Phlebotomy through the National Healthcare Association.
Visit School Website

Address: 10000 W 75th St., Suite 241 Merriam, KS 66204
---
Phlebotomy Schools by City in Kansas
See all schools in Kansas >