Columbus is an amazing place to be in terms of opportunities and atmosphere.
The city offers excellent business opportunities and some of the best jobs in the state.
The educational institutions are great and you will easily find the perfect program for your needs.
Sponsored Listings
Phlebotomists annual average salary in Georgia is $34,146 - ABOVE U.S. AVERAGE!
Columbus Technical College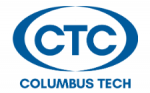 About the School
Columbus Technical College, a unit of the Technical College System of Georgia, is a public college that provides workforce development and supports student success by offering associate degrees, diplomas, and certificates, customized training, and adult education opportunities throughout the six-county region of Chattahoochee Valley.
The technical college values integrity, respect, philanthropy/stewardship, teamwork, passion for learning, and the highest quality of education.
Columbus Technical College aims to be the educational gateway to community prosperity.
Courses Offered
The phlebotomy program will help you start an amazing medical career.
The 24-credit hour program trains graduates to become critical team members in hospitals, diagnostic laboratories, and blood donor centers.
You will be responsible for obtaining, processing, and handling specimens while maintaining patient safety and confidentiality.
You will be taught skills for collection of blood samples from patients by venipuncture as well as transportation of specimens and quality safety measures.
After completion of the program, you will become eligible to take the national certification examination from American Medical Technologists and upon passing become certified as Registered Phlebotomy Technician.
The short and intensive program will help you learn all the needed skills and knowledge to help any patient.
Visit School Website

Address: 928 Manchester Expressway Columbus, GA 31904
Atlanta Career Institute

About the School
Atlanta Career Institute, Inc. is committed to preparing students for success in the healthcare system of the future.
Its programs emphasize the education and training needed to acquire a career in the healthcare community.
Its instructors all have a minimum of 10 years in the medical industry.
It takes pride in its multi-disciplinary approach to learning, which assists the student in developing the professional career skills needed in order to succeed in today's world.
Courses Offered
ACI's phlebotomy technician training program will teach all aspects related to this growing field.
The subjects covered in the phlebotomy training class will include, but are not limited to the following:
How to conduct patient interviews, verify medical records, and take vital signs
Obtain blood samples through venipuncture and micro collection
Prepare blood specimens for laboratory analysis, and test and analyze blood samples
The course includes 30 classroom blood draws and costs 1,050 USD.
Upon completion of the Phlebotomy Technician training program, students will be eligible to take the National Certification for Phlebotomy Technician Exam at ACI thru National Healthcareer Association.
Visit School Website

Address: 5380 Peachtree Industrial Blvd. Suite 120 Norcross, GA 30071
South Georgia Technical College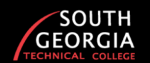 About the School
South Georgia Technical College is a member the Technical College System of Georgia and a residential institution of higher education.
It is the mission of South Georgia Technical College to prepare individuals for success in the workforce by providing accessible, high-quality associate of applied science degrees, diplomas, technical certificates of credit, and non-credit programs and services that support the needs of citizens, businesses, and industries within our service delivery area in Southwest Georgia.
The technical college supports learner success through quality student services and provides accessible educational facilities and state-of-the-art equipment and technology
Courses Offered
The phlebotomy technician program educates students to collect blood and process blood and body fluids.
Phlebotomy technicians typically work in concert with clinical laboratory personnel and other healthcare providers in hospitals or other healthcare facilities.
Topics covered include human anatomy, anatomical terminology, venipuncture, and clinical practice.
Through SGTC's 24-credit phlebotomy technician course, you will learn the theory and skills necessary to become a valued member of healthcare teams.
Visit School Website

Address: 900 South Georgia Tech Parkway, Americus Georgia 31709
---
Phlebotomy Schools by City in Georgia
See all schools in Georgia >