Atlanta is famous all over the country for its friendly and vibrant atmosphere.
The economy and business system are great and they offer excellent jobs.
The schools and colleges in this city are great and they offer some of the best programs in the state.
Sponsored Listings
Phlebotomists annual average salary in Georgia is $34,146 - ABOVE U.S. AVERAGE!
Technical College System of Georgia

At Technical College System of Georgia, you will discover the best teachers, educators, and a very modern curriculum. The college system has multiple branches all over the state and they offer excellent programs and a great start for a new career. In terms of financial help and guidance, the college system can help you with everything needed.
The phlebotomist training program is very short and high-quality and it will grant you a new job in a very short time. The skills and techniques acquired during this program will help you get a new career in no time.
Visit School Website

Address: 1560 Metropolitan Pkwy SW Atlanta, GA 30310
New Horizons Medical Institute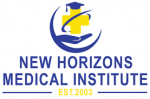 New Horizons Medical Institute was first established in 2003 and ever since it offered some of the best job opportunities in the state. The medical programs are specifically designed to offer you the best chances to start a new career given that they perfectly reflect the needs of the job market. In addition, there are special scholarships for specific student categories.
A very interesting and short program is the phlebotomy training. This short program will grant you all the needed skills, techniques, safety measures, and knowledge to start a brand new career.
Visit School Website

Address: 5675 Jimmy Carter Blvd Suite J Norcross, GA 30071
---
Phlebotomy Schools by City in Georgia
See all schools in Georgia >