Montgomery is a large gem located right in the heart of the state of Alabama.
The city has a very stable economy and provides excellent business and growth opportunities.
The educational facilities are amazing and you will easily find the best path for a new career.
Sponsored Listings
Phlebotomists annual average salary in Alabama is $33,069 - ABOVE U.S. AVERAGE!
Jes Health Services, LLC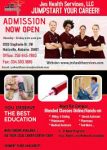 About the School
Jes Phlebotomy Health Services has changed countless lives and careers ever since 2000.
This school has multiple educational programs that are ready to grow and train the next generation of medical professionals.
The textbooks, materials, and teachers are amazing and you will have many experience and skill benefits from studying at this school.
Courses Offered
The phlebotomy program is one of the top education programs here and it is delivered by some of the best experts in this field.
The program costs 750 USD plus a 150 USD deposit to secure your spot in class.
In this program you will learn the following:
Proper patient identification
Correct specimen identification
Infection control standards
Proper blood collection from patients
Right way of drawing blood from each type of patient
Centrifuge blood sampling
Get certified with the National Health Career Association.
In just 8 weeks you will be ready to take on a new career.
Visit School Website

Address: 2629 B, Eastern Blvd, Montgomery, AL 36117, USA
Fortis College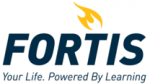 About the School
Fortis College stands proud as the perfect place to start a new career no matter the previous educational experience.
The school provides extensive programs or short courses that will boost your career.
The teachers are very friendly and they are ready to help you start any career and pursue your educational dreams.
Courses Offered
One of the best programs represents phlebotomy training and it can be done in a matter of months.
Their comprehensive curriculum offers a balance in classroom instruction and real-world skills training and practice.
The short program will give all the skills, empathy, and knowledge needed to draw blood from any patient.
Through their phlebotomy and laboratory assistant training program you will become an indispensable member of the healthcare team.
The learning environment and outstanding staff will help you become successful in no time.
Visit School Website

Address: 3736 Atlanta Hwy, Montgomery, AL 36109, United States
---
Phlebotomy Schools by City in Alabama
See all schools in Alabama >