Huntsville is a friendly, developed, and beautiful place to live in.
The city provides excellent economic opportunities and some of the top-paid jobs in the state.
The educational system is excellent and provides some of the best programs in the region.
Sponsored Listings
Phlebotomists annual average salary in Alabama is $33,069 - ABOVE U.S. AVERAGE!
Calhoun Community College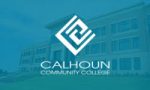 About the School
Calhoun Community College comprises the best of both worlds in terms of theoretical and practical programs.
This college is famous in the state of Alabama for its amazing campus facilities and highly-trained teachers.
The programs are carefully designed to satisfy the needs of both the students and the job market.
Courses Offered
The 4-week phlebotomy program is scheduled on Saturdays from April 29 to May 20, 2023.
Class schedules are limited to 12 students either from 9:00 am to 1:00 pm or 1:30 pm to 5:30 pm.
The tuition fee is 799 USD including a textbook, a set of scrubs, and laboratory fees.
During the program, you will learn the following:
Venipuncture techniques
Orders of draw
Customer service skills
Logging of specimens
To enroll in the phlebotomy program, you must have a high school diploma.
You will receive a confirmation email when you register for the program, which you need to keep as proof of receipt.
All students need to attend the enrollment session.
During the enrollment session, the Optional Clinical Rotation program, which costs 249 USD, will be discussed.
The Optional Clinical Rotation program consists of the following:
Badge
ASPT membership fee
ASPT National Certification Exam fee for 1 attempt
Liability insurance and associated fees
Once you complete the phlebotomy program, the Optional Clinical Rotation, and the ASPT National Certification Examination, you will receive a certification from the American Society of Phlebotomy Technicians.
The program is job-focused and the college will also assist you with job placement.
Visit School Website

Address: 6250 Hwy. 31 North Tanner, AL, 35671
---
Phlebotomy Schools by City in Alabama
See all schools in Alabama >