Milwaukee is one of the most dynamic and developed cities in the state of Wisconsin.
The city has an amazing business sector and a developed economy that constantly provide excellent jobs.
The educational system is excellent and you will easily find the perfect program for your career dreams.
Sponsored Listings
Phlebotomists annual average salary in Wisconsin is $34,763 - ABOVE U.S. AVERAGE!
New Beginnings Adult Learning Center

About the School
New Beginnings Adult Learning Center offers affordable healthcare training programs in Milwaukee, Wisconsin.
Its mission is to cater affordable healthcare training courses to individuals who wish to acquire relevant certifications.
With its team of experienced mentors, its students will be properly guided through the entire course.
Apart from the skills that the learning center inculcates, it also teaches its students the value of having the passion and eagerness with what they do because this enables them to work effectively, efficiently, and productively.
Courses Offered
The 4-week phlebotomy training program is an excellent career choice and it includes the most modern skills and techniques.
This is an introductory course designed to teach students basic phlebotomy skills and the proper preparation, labeling, and transportation of specimens to the laboratory.
It will also discuss the different tubes used for collecting blood specimens.
You will be taught manual skills in doing venipuncture and dermal punctures.
The tuition fee costs 2,935 USD with books at 160 USD and supplies and materials at 445 USD.
Visit School Website

Address: 7720 W Burleigh St. Milwaukee, Wisconsin 53222
College of Lake County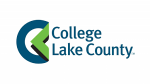 About the School
The College of Lake County is a comprehensive community college committed to equitable high-quality education, cultural enrichment and partnerships to advance the diverse communities it serves.
Located in one of the most dynamic areas in in the state, College of Lake County is famous for its excellent student facilities and comfortable dorms.
At CLC, students find all the practical prerequisites for their success: wide-ranging academic options, tuition value, convenient locations and small classes taught by caring faculty.
The teachers and trainers are true experts in their field and they are all friendly and welcoming.
The programs are all student-focused and they will prepare you for a future career.
Courses Offered
A very interesting and future-oriented medical program is phlebotomy training.
CLC's Phlebotomy Certificate Program prepares students with entry-level competencies as phlebotomists for employment in hospitals, clinics, blood donor centers and other health care settings.
Students will develop skills in performing phlebotomy procedures, specimen collection and processing.
You will participate in a clinical practicum during which students spend eight hours a day, five days a week, for three weeks at clinical sites (hospitals or physician's office labs) as full-time student-trainees, under the supervision of professional Medical Technologists and/or Phlebotomists.
CLC's PBT Certificate Program can be completed in 11 weeks of diligent work
CLC awards a certificate upon successful completion of the program, and graduates of this program are eligible to sit for testing by nationally recognized certifying agencies.
Visit School Website

Address: 19351 W. Washington St. Grayslake, IL 60030
Blackhawk Technical College
About the School
Blackhawk Technical College is a great learning facility that gathers some of the best vocational training programs in the area.
The university has a great campus that is located in a great area and it is close to many facilities.
The school is proud of its well-trained teachers and welcoming staff.
The school also offers financial aid for the students in need.
Courses Offered
The phlebotomy training program is just a few weeks long and it will give you the chance to work in an amazing medical field.
The phlebotomy technician program prepares the learner to function as a member of the healthcare delivery team, performing the role of a phlebotomist.
You will be responsible for collection procedures in both outpatient clinical and hospital inpatient settings for the purpose of laboratory analysis, including emergency and routine collection procedures from veins, skin puncture areas and arteries on patients of all ages.
This program coursework also prepares and qualifies a student to be eligible to become a certified Clinical Laboratory Assistant through the ASCP Board of Certification.
The tuition cost is quite affordable and it includes the needed materials and resources to succeed.
Visit School Website

Address: 6004 County Road G Janesville, WI 53546
William Rainey Harper College

About the School
William Rainey Harper College is a great learning facility that gathers the best theoretical and practical programs from all over the state.
The school has very modern facilities and you will definitely have a comfortable stay here.
The teachers and trainers are very professional and they will guide you through all the steps of your education.
Courses Offered
A very interesting and future-oriented career choice is the phlebotomy technician program.
The phlebotomy program at Harper College trains students in the techniques, procedures, and safety precautions for drawing blood.
You will develop skills in performing phlebotomy procedures during on campus training followed by a clinical practicum during which students spend eight hours a day, five days a week for three weeks (120 hours) at a clinical site during the daytime shift.
This 8-credit-hour certificate prepares students for immediate entry into a career as a phlebotomist at a hospital, commercial laboratory, clinic, blood bank or other health care setting.
This short and intensive program will provide you with everything needed to easily pass the state certification exam and get an amazing job.
Visit School Website

Address: 1200 W Algonquin Rd Palatine, IL 60067
Oakton Community College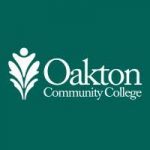 About the School
Oakton Community College is an excellent place to start an amazing career and it has one of the most modern campuses resources.
By providing access to quality education throughout a lifetime, it empowers and transforms our students in the diverse communities we serve.
Through exemplary teaching that relies on innovation and collaboration with our community partners, its students learn to think critically, solve problems, and to be ethical global citizens who shape the world.
The programs are very diverse and they are suitable for the needs of all students.
The educational board is future-oriented and modern and it constantly improves the curriculum to make sure that you have the best educational experience.
Courses Offered
At Oakton, you can study and prepare to become a certified phlebotomist in as little as one semester.
The goal of the Phlebotomy Certificate program is to train individuals to perform phlebotomy procedures, the collection of blood for diagnostic testing
In addition to sanitizing equipment, verifying patients' identities, performing blood draws, and organizing supplies, you will learn to connect with people, ease anxieties, and explain procedures to patients.
The curriculum at Oakton is in compliance with standardized educational curricula and accepted routes for national certification, in preparation for qualification by national and state agencies.
Graduates of the phlebotomy certificate program are eligible to apply for the American Society for Clinical Pathology Phlebotomy Certification Exam.
This certificate is a valuable credential for healthcare professionals, including nurses, medical assistants and physician assistants.
Visit School Website

Address: 1600 E Golf Rd. Des Plaines, IL 60016
---
Phlebotomy Schools by City in Wisconsin
See all schools in Wisconsin >