Sioux Falls is one of the largest and most friendly cities in South Dakota.
The city has an amazing economic environment that constantly offers excellent jobs.
The educational system in this city is excellent and you will easily find the perfect place to start your education.
Sponsored Listings
Phlebotomists annual average salary in South Dakota is $30,211 - ABOVE U.S. AVERAGE!
Southeast Technical Institute

About the School
Southeast Technical College is one of the top educational institutions in Sioux Falls and it offers a wide range of programs that can help everyone start an amazing career.
The institute is recognized for its excellent teachers and educators and for the fact that the campus facilities are amazing.
In terms of finance, the institute can assist you with planning and scholarships.
Courses Offered
At Southeast Technical College your phlebotomy training program includes instruction in venipuncture techniques, as well as applying tourniquets, locating veins, and labeling and storing samples.  
STC's phlebotomist training program teaches blood collection techniques, safe dermal punctures and strong interpersonal skills.
Learning outcomes are backed by critical thinking and professional standards including:
Understanding anticoagulants  




Integrity of the blood specimen  




Treating patients with compassion and respect  




Safe needle disposal  




Role of patient prep variables in testing 
Its curriculum for a phlebotomy technician certificate totals ten credits, including phlebotomy basics, techniques and clinical time.
You can achieve your goal to work in the medical field in one semester.
Visit School Website

Address: 2320 N Career Ave Sioux Falls, SD 57107
Western Dakota Technical College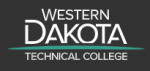 About the School
If you are planning to start a technical or practical career, Western Dakota Tech is the perfect place for your career dreams.
The college delivers a personal, career-oriented education ideal for the student pursuing a meaningful profession and prideful future.
Faculty, staff, and administration are committed to teaching the knowledge, skills, and behaviors students need to find be successful.
The college offers some of the best practice areas and equipment in the whole state and the materials and textbooks are constantly updated to provide you the best education and skills in the whole state.
Through hands-on learning, simulation, internships, and industry partnerships, its students graduate ready to make a real and immediate contribution to their employers and communities.
Courses Offered
The phlebotomy training program has very reasonable application criteria and it will teach you everything about blood drawing, sample transportation, lab regulations, and many more in just a few weeks.
The program is a one-semester certificate program that will prepare students for entry-level positions as a phlebotomist in the medical field.
The program provides the didactic and clinical training necessary to meet the eligibility requirements for the national certification examinations.
Clinicals, practicums, and internships may include but are not limited to differential shifts (evenings, nights, weekends, and holidays) to meet industry expectations.
Visit School Website

Address: 800 Mickelson Dr Rapid City SD 57703
South Dakota State University

About the School
South Dakota State University offers a rich academic experience in an environment of inclusion and access.
Through inspired, student-centered education, creative activities and research, innovation and engagement, it seeks to improve the quality of life in South Dakota, the region, the nation and the world.
The university aims to be a premier land-grant university recognized for high value, innovation and bold impact.
Courses Offered
The certificate in phlebotomy prepares students to enter the health care field as phlebotomists.
Phlebotomists work in variety of settings including clinical laboratories, hospitals, and community health centers, where they collect blood for donation and analysis.
This role is critical in health care as the blood tests are used to diagnose illness, evaluate effectiveness of medications, and determine whether a patient is receiving proper nutrition.
Following completion of the certificate, the student would be eligible for certification through the American Society for Clinical Pathology.
Visit School Website

Address: 1451 Stadium Rd, Brookings, SD 57007, United States
---
Phlebotomy Schools by City in South Dakota
See all schools in South Dakota >