Providence is an amazing place to live, work, and study in Rhode Island.
This city's economy and business sectors are great and offer amazing jobs.
The educational facilities are amazing and they offer programs and classes suitable for everyone.
Sponsored Listings
Phlebotomists annual average salary in Rhode Island is $37,198 - ABOVE U.S. AVERAGE!
Community College of Rhode Island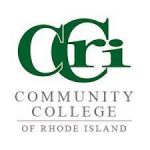 About the School
The Community College of Rhode Island is the state's only public comprehensive associate degree-granting institution.
The community college provides affordable open access to higher education at locations throughout the state.
Its primary mission is to offer recent high school graduates and returning adults the opportunity to acquire the knowledge and skills necessary for intellectual, professional and personal growth through an array of academic, career and lifelong learning programs.
It sets high academic standards necessary for transfer and career success, champion diversity, respond to community needs, and contribute to the state's economic development and the region's workforce.
Courses Offered
The phlebotomy training program is an excellent choice and it will help you quickly get an excellent career.
The phlebotomy certificate program is a part-time, 2-semester program, offering 3 classes per year.
The program includes lectures and laboratory experiences at CCRI as well as practical training at a clinical site.
Instruction is designed to provide both the technical and interpersonal skills required for the competent and professional practice of phlebotomy.
Upon successful completion of this program, graduates are eligible to sit for a national certification examination for phlebotomy given by recognized agencies.
Qualified phlebotomists may be employed in hospital laboratories, private laboratories, doctors' offices, clinics, emergency rooms or blood donor centers.
In just a few weeks of training, you will get all the skills and knowledge to enter this amazing career.
Visit School Website

Address: 400 East Ave Warwick, RI 02886
911 Programs Career Training Institute

About the School
911Programs is a Rhode Island based school offering career training courses in EMS and Allied Health Professions as well as Certification courses to help you maintain your licenses and credentials.
The training institute offers traditional style programs as well as online courses.
Courses Offered
The phlebotomy program at 911Programs combines classroom instruction with actual practical training in our onsite laboratory, where you will learn how to perform successful venipunctures on real arms in multiple settings.
The certified phlebotomy technician program spans 12 weeks (4 weeks of GMS, 1 week break, and 7 weeks of core phlebotomy training) plus a 2 week / 40 hours / week clinical internship which is not necessarily contiguous from the end of the didactic.
You will learn the following:
Understanding vascular anatomy
Understanding biohazard precautions
Performing venipunctures, finger sticks, heel sticks, collecting urine samples and throat cultures
Knowing how, when, and in what order to draw
Transportation of specimens to lab
Understanding the needs of the laboratory to run tests
The course is designed to prepare graduates for work in a laboratory or clinical setting.
The certified phlebotomy technician program at 911Programs prepares students for certification exam by the National HealthCareer Association.
Visit School Website

Address: 22 Veterans Memorial Dr. Warwick, RI 02886
Cranston Adult Education Programs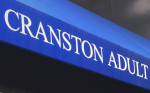 About the School
Cranston Adult Education Programs has been offering multifaceted educational and training programs to Rhode Island residents and surrounding communities for over 47 years.
CAEP traditionally has represented a diverse group of learners who achieve success.
It is dedicated to the realignment of education and workforce training by creating a gateway of opportunities in a developmentally and culturally rich environment.
CAEP remains steadfast in providing ancillary services that expand the potential for educational and employment success.
Courses Offered
The purpose of the phlebotomy technician program is to educate and train the student to become a vital member in the allied health field.
The phlebotomy program is approximately a 16-week course and costs 1,550 USD including books.
You will learn the following:
Demonstrate ability to effectively communicate with patients/personnel

Perform and understand role of a Phlebotomist within a medical facility

Execute tasks/skills using appropriate procedures

The curriculum will cover medical terminology, blood and cell composition, blood sampling procedures and lab operations.
The program is aligned to graduate students who are proficient to perform clinical and administrative tasks and become a vital member of the health care system.
Visit School Website

Address: 83 Rolfe Square ​Cranston, RI 02910
---
Phlebotomy Schools by City in Rhode Island
See all schools in Rhode Island >