Manchester is rated as one of the most friendly and dynamic places to live in New Hampshire.
The city provides a very healthy economy and an excellent business sector.
In addition, the schools and college will help you reach your full potential and find the career of your dreams.
Sponsored Listings
Phlebotomists annual average salary in New Hampshire is $35,822 - ABOVE U.S. AVERAGE!
Community College of New Hampshire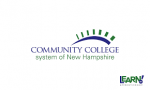 About the School
At Community College of New Hampshire the students are offered the unique chance to study in the most modern labs and classrooms from the best-trained teachers in the whole state.
Manchester Community College is a fully accredited public non-profit community college with more than 70 associate degree and certificate programs, including art and design, automotive technology, business, construction technologies, education, healthcare and liberal arts.
The curriculum of this college is constantly updated to provide all the students with the best chances to get an extraordinary job in the near future.
With affordable tuition, quality education, and flexible schedules to meet the needs of working students, the College is ready to help you achieve your educational goals.
Courses Offered
In just 120 contact hours of phlebotomy training you will be ready to challenge the state exam and get an amazing career.
You will learn the following:
Drawing blood from patients and blood donors
Evaluating patients' ability to withstand the procedure and helping them feel comfortable
Explaining blood-drawing procedure to patients and answering questions
Performing basic point-of-care testing, such as reading blood glucose levels
Preparing blood, urine and other specimens for testing
Maintaining medical equipment such as needles, test tubes and blood vials
Upon successful completion of this training program, you are eligible to sit for the National Healthcareer Association Certified Phlebotomy Technician national examination.
The college will assist you with everything needed during the job hunting period.
Visit School Website

Address: 1066 Front St Manchester, NH 03102
Manchester Community College

About the School
Manchester Community College advances academic, economic, civic, personal and cultural growth by providing comprehensive, innovative and affordable learning opportunities to diverse populations.
The Community College is a learning-centered community committed to access, excellence and relevance.
Academic excellence, technology-rich classrooms and learning spaces, flexible schedules, small class sizes and low tuition provide a quality education that's accessible to all who wish to learn.
Programs are designed to fit the varying needs of students.
More than 200 faculty and staff hold leadership roles in their communities in business associations, civic groups, faith communities and a host of volunteer organizations.
Courses Offered
The phlebotomy technician, or phlebotomist, collects blood samples for a variety of reasons, including medical testing, blood transfusions and blood donations.
Blood is collected primarily through venipuncture, although other methods may be used, including finger-stick, heel-stick or butterfly needles.
The phlebotomy technician certification course at MCC prepares students for a career as a phlebotomist and meets the requirements to sit for the American Society for Clinical Pathology certification exam.
It includes both on-campus classroom lectures and clinical rotation hours at Eastern CT Health Network facilities in the Manchester area, to be assigned by the instructor.
A minimum of 100 completed clinical hours, a minimum of 100 successful, unaided blood draws, and absence from no more than two classes are required.
Upon successful completion of the program, you will be eligible to sit for the ASCP certification exam.
Visit School Website

Address: 1066 Front St, Manchester, NH 03102
Dartmouth Health

About the School
The Dartmouth-Hitchcock Workforce Readiness Institute is thinking differently about how it identifies a sustainable source of qualified and engaged workers who bring the skills, commitment and values it needs to provide the best patient care.
The D-H WRI was created to deliver apprenticeship and professional training programs that provide workers with the knowledge and skills they need to enter into health care careers.
Every training and exploration opportunity through Dartmouth Health Workforce Readiness Institute has little to no cost to participants.
With the experience and support from program leaders and clinical instructors, the institute will expertly guide you through your technical and professional development curriculums and be a resource as you navigate your career path at Dartmouth Health.
Courses Offered
The phlebotomy certificate program is a great career choice and it can be completed in a matter of a few weeks.
The program offers 6 weeks of paid training during which participants will develop the knowledge and skills they need to embark upon a career in phlebotomy.
Topics covered include the following:
Laboratory operations
Patient registration
Anatomy and physiology of the circulatory system
Specimen collection
Specimen preparation and processing
Basic testing practices
Laboratory information systems.
Graduates of the program are eligible to sit for the American Society for Clinical Pathology  Phlebotomy Technician exam and are hired into one of Dartmouth's many locations.
You will be taught all the skills and techniques required to become a respected professional in this medical field.
Visit School Website

Address: 30 Lafayette Street Lebanon, N.H. 03756
---
Phlebotomy Schools by City in New Hampshire
See all schools in New Hampshire >