St. Louis is one of the most dynamic and developed cities in the whole state of Missouri.
The city has a very healthy economy that constantly offers job and career opportunities.
The school system is excellent and it offers outstanding educational programs.
Sponsored Listings
Phlebotomists annual average salary in Missouri is $33,634 - ABOVE U.S. AVERAGE!
Southwestern Illinois College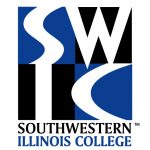 About the School
Southwestern Illinois College is an excellent educational choice for everyone looking to start a new career.
It upholds the dignity and worth of students, employees and community, which empowers learning and enhances the quality of life.
It provides a high-quality, affordable education and will make a collective effort to be value-minded stewards using resources with wisdom and promoting appropriate community partnerships that empower learners to achieve their goals and provide the means of improving economic freedom and quality of life.
The college selected the best trainers and teachers to help you reach your full potential in the shortest time possible.
The programs and classes are designed with the best experts in the educational field to offer a modern and comprehensive education.
Courses Offered
The phlebotomy program takes just 1 semester to finish and it offers both theory and practice.
You will learn the following:
Introduction to phlebotomy procedures
Clinical phlebotomy
Medical terminology
Computer courses
Phlebotomy clinical is offered at area hospitals and clinical facilities during the last 10 weeks of fall or spring semester.
Students are required to complete 120 hours of supervised clinical experience at the hospital setting.
Upon successful completion of the Phlebotomy curriculum, graduates are awarded a certificate in Phlebotomy and are eligible to take a registry examination from the American Society for Clinical Pathology.
The program requires just a high school diploma for enrollment and it will offer you outstanding job opportunities.
Visit School Website

Address: 2500 Carlyle Ave Belleville, IL 62221
St. Charles Community College

About the School
Established in 1986 with the first classes held in 1987, St. Charles Community College is a public, comprehensive two-year community college with associate degrees and certificate programs in the arts, business, sciences and career-technical fields.
SCC provides workforce training and community-based personal and professional development as well as cultural, recreational and entertainment opportunities.
It serves the community by focusing on academic excellence, student success, workforce advancement, and life-long learning within a global society.
It celebrates diversity and enriches the economic and cultural vitality of the region by providing an accessible, comprehensive, and supportive environment for teaching and learning.
Courses Offered
The phlebotomy program/course prepares students for entry-level positions as phlebotomists in hospitals, clinical labs and physician offices.
This six-week course consists of classroom instruction along with mandatory labs and 120 clinical hours.
With practical experience obtained at a clinical partner facility, you will learn to draw blood using various techniques in micro-collection and gain experience in specimen collection, transport, reporting and recording of patient data.
There are 120 clinical hours required in addition to the online coursework and mandatory lab days.
The 120 clinical hours provide students the means to accomplish the required venipunctures in order to complete the Phlebotomy program at SCC and seek out certification.
Tuition fee for the phlebotomy program costs 775 USD.
Visit School Website

Address: 4601 Mid Rivers Mall Drive Cottleville, MO 63376
Bell-Brown Medical Institute

About the School
Bell-Brown Medical Institute is a private institution of higher learning.
It is dedicated to providing the comprehensive education and training necessary to prepare students for employment and advancement in a variety of high-demand positions within the healthcare field.
It seeks to raise the standard of career options in the community by providing well-trained and highly skilled support professionals.
It empowers individuals with the knowledge and practical training needed for a successful career in the growing and rewarding fields of healthcare.
Courses Offered
The Phlebotomy Technician Program consists of 80 hours of lecture and lab.
The Phlebotomy Technician program provides instruction in the skills needed for the proper collection of blood and other specimens used for diagnostics testing.
You will be prepared to do the following:
Demonstrate competence in the theoretical comprehension of phlebotomy techniques
Demonstrate accepted professional communication and interpersonal skills
Discuss phlebotomy in relation to the healthcare setting
Identify the anatomic structure and function of the body systems in relation to services performed by a phlebotomist
Practice accepted procedures for transporting, processing specimens, and practice infection control following expanded precaution protocol
Emphasis is placed on ethics, legalities, clinical safety, and mastering difficult draws.
This certificate-level program meets for a total of 8 weeks.
Students are provided with an National Healthcare Association certification exam to become certified and recognized as a Certified Phlebotomy Technician.
Visit School Website

Address: 470 Howdershell Rd. Florissant MO. 63031
---
Phlebotomy Schools by City in Missouri
See all schools in Missouri >