Jackson is a very beautiful, dynamic, and fun place to live in the state of Mississippi.
The city and surrounding area have a great economy that constantly provides amazing job opportunities.
The schools, colleges, and universities provide excellent programs that will help you start the career of your dreams.
Sponsored Listings
Phlebotomists annual average salary in Mississippi is $30,705 - ABOVE U.S. AVERAGE!
Jackson Medical Mall Proprietary HealthCare Institute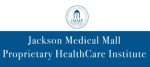 Jackson Medical Mall Properitary HealthCare Institute is an excellent career choice if you are planning to start a medical career thanks to the fact that it offers the best medical programs in the whole state. The programs and short classes are specifically tailored to give modern skills and techniques and to help you easily start a new career.
The phlebotomy training program costs 1250 USD and it takes just a few weeks to complete. The program will teach all the needed techniques and skills to quickly enter this amazing medical field.
Visit School Website

Address: Jackson Medical Mall 350 W. Woodrow Wilson Drive, Ste. 3620 Jackson, MS 39213
Access Training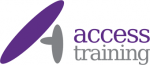 At Access Traning you will be able to learn the newest skills and theory from some of the best professionals in the state. The teachers and educators are recognized experts that have lots of tips and tricks to share. The institute offers a vast variety of training programs that will help you get a new job in the shortest time possible.
The phlebotomy training can be done in just 48 clock hours. The program includes 24 hours of theory and 24 hours of skill training that will give you everything needed to get an entry-level position in this field.
Visit School Website

Address: 4915 I-55 N. Frontage Rd Suite C-305 Jackson, MS 39206
Medlab training center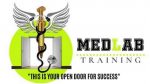 Medlab Training Center is perhaps one of the most famous and high-quality places to start a career in the medical field. The institution has extraordinary facilities and study materials that will help you reach your full potential in a very short time. In addition, all the programs are state-recognized and they will help you quickly enter the field of your choice.
The phlebotomy program is a great choice and it will help you get an entry-level position in a matter of weeks. The curriculum includes skill training, lectures, safety measures, and everything needed for a successful career.
Visit School Website

Address: 1201 Old Highway 49 South suite 48 Richland, MS 39218 United States
---
Phlebotomy Schools by City in Mississippi
See all schools in Mississippi >