Honolulu is among the most fun, dynamic, and beautiful places to be in the country.
The city has a very good economy and business sector that constantly offers excellent jobs.
The schools and colleges are excellent and you will easily find the perfect place to start a new career.
Sponsored Listings
Phlebotomists annual average salary in Hawaii is $37,029 - ABOVE U.S. AVERAGE!
Hawaii Medical Training Center

About the School
Hawaii Medical Training Center is the perfect place to start a new and amazing medical career.
The center has many interesting medical programs that will offer you plenty of opportunities to start an amazing medical career.
The teachers and educators are experts in each of the delivered programs and they will help you achieve all your career goals.
Courses Offered
The phlebotomy training program takes just 6 weeks to complete.
It includes the needed training and techniques to make you a respected professional in a very short time and give you all the chances to start an amazing career.
You will learn accurate collection techniques, patient care, and laws surrounding the phlebotomy profession.
Students begin practicing drawing blood during the third week of class.
Each week you will gain more experience to their drawing technique, as well as different type of collection techniques.
Classes are scheduled on Mondays, Wednesdays, and Fridays and held all year long
The program also offer Saturday only classes that last for 4 weeks.
You are allowed to pick the time that works best for you to come in and stick on class days.
Visit School Website

Address: 1425 Dillingham Blvd, Suite 205-B ​Honolulu, HI 96817
Healthcare Training & Career Consultants, Inc

About the School
Healthcare Training & Career Consultants, Inc. is located right in the heart of the city and it is famous for the very modern facilities and great teachers.
The school is focused on the future of every single student and you will definitely receive very high-quality education here.
The school also offers financial aid under certain conditions.
Courses Offered
The phlebotomy program is among the most popular at this program and it will help you develop skills and knowledge for a lifetime.
The program is an accelerated 5- week an 40-hour course designed as a "hands on" and "job readiness" program.
The course is fast-paced and active with minimal amount of didactics and more exercises with the focus on instruction of safe venipuncture (blood collection with needles).
You will learn the following:
Infection Control & Bloodborne Pathogens
Safe use of the needle including straight needle, wing-infused set, syringe, syringe with butterfly and lancet for micro-capillary (infant)
Order-able tests & test tubes and their additives
Specimen transport, handling & processing
Non-blood collection procedures
Toxicology
Applying and interviewing for a job as a phlebotomist
Classes are held on Mondays and Wednesdays at 5:30 pm to 9:30 pm.
You need to have a high school diploma or GED to enroll.
In just a few weeks of labs, practice sessions, and lectures you will be read for entry-level positions.
Visit School Website

Address: 2130 N King St, Honolulu, HI 96819
Professional Healthcare Educators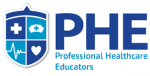 About the School
Professional Healthcare Educators represents the ultimate place to start a new career in the medical field.
You will discover the best educators and teachers and you will have exclusive access to the best materials and resources in the state.
Additionally, the students can be guided in selecting the best program for their career dreams and they can also be financially assisted.
Courses Offered
The phlebotomy training takes around 60 hours to complete and the tuition is 1150 USD. The program will give you all the needed skills, theory, and practice to quickly start the career of your dreams.
You will be given general information regarding becoming certified by national certification agencies.
You will learn the following:
Venipuncture procedures
Special procedure & point of care
Infection control & blood borne pathogens
Safety & first aid
Osha regulations
Specimen documentation
Quality management & legal issues
Once you complete the certificate of competence in phlebotomy, you should be able to perform tasks assigned in a clinical laboratory as a phlebotomist/laboratory assistant
Visit School Website

Address: 94-877 Farrington Hwy, Waipahu, HI 96797
Northwest Phlebotomy School

About the School
Dedicated to help every student get a new future, Northwest Phlebotomy School is a great place to study.
The school ensures every student gets ample one-on-one instruction that is tailored to individual needs and experience levels.
Its instructors are knowledgeable and experienced healthcare professionals and are eager to help you along every step of the way.
Courses Offered
To enroll in the phlebotomy course you need to be 18 years or older.
The course takes 3 days to complete and costs 775 USD.
You will be trained with the newest materials and techniques to make sure that you will have maximum chances of getting an entry-level position.
On day one  you will learn basic anatomy and physiology and basic venipuncture.
You will also learn how to place tourniquets and find veins.
On day two you will learn special considerations such as pediatrics and geriatrics as well as the importance of preventing needlestick injuries in the field.
Lastly on the third day you will learn about various blood borne pathogens as well as preventing infection in the field.
A one-on-one practical exam concludes the class.
Visit School Website

Address: 4819 Kilauea Ave #7 Honululu Hawaii 96816
Caregiver Training School
About the School
Since 2001 Caregiver Training School's Nurse Assistant Training Program has been State Approved and State Certified by the Hawaii Department of Human Services.
The school sets the highest standard and provide the best Nurse Assistant Training Program in Honolulu that is backed by their iron-clad guarantee.
Its comfortable and state of the art classrooms are furnished with ample supplies and equipment to facilitate the learning process of the students.
Its classes are conducted by professionals who are highly qualified and experienced licensed nurses who will do everything possible to help students pass the State Certification Exam.
Courses Offered
The phlebotomy program is designed for students who are interested in gaining knowledge to become phlebotomists, and for those who are looking for a change in their career.
You will learn the following:
Anatomy and physiology
Blood bank and immunology
Infection control and safety
OSHA regulations
Special procedure and point of care
Specimen documentation and transportation
Venipuncture Procedures
There is a required deposit fee of 300 USD to 500 USD to enroll.
The skills and knowledge acquired during this program will greatly contribute to your career and job perspectives.
Visit School Website

Address: 1320 Kalani St, Suite #288 Honolulu, HI 96817
Kapi'olani Community College

About the School
Kapi'olani Community College is one of the largest learning facilities in the whole region.
The school has both theoretical and vocational programs and it is focused on the needs of every single student.
In terms of facilities, the school is very modern and it has everything it needs in order to offer high-quality education and the best chances to get an amazing job.
Courses Offered
The phlebotomy program is an excellent career choice and it includes 100 lecture hours and 110 hours of practice.
This program is approved by the National Accrediting Agency for Clinical Laboratory Sciences.
You will learn the following:
Venipuncture and microcapillary/dermal puncture, performing a stated minimum number of successful unaided venipunctures and finger sticks, while using the appropriate equipment for each sample
Blood collection equipment, various types of additives used, special precautions necessary, and substances that can interfere in clinical analysis of blood constituents
Requisitioning, specimen transport, and specimen processing
Quality assurance in phlebotomy
Basic concepts of communication, personal and patient interaction, stress management, professional behavior, and legal implications of the work environment
The internship schedule is for 2.5 weeks, at 40 hours per week.
Upon completion of the program, you are eligible to take the national certification exam provided by the American Society for Clinical Pathology.
At the end of your studies you will be ready to enter this amazing and dynamic medical field.
Visit School Website

Address: 4303 Diamond Head Road Manono 111A Honolulu, Hawaii 96816
---
Phlebotomy Schools by City in Hawaii
See all schools in Hawaii >