Hartford is a fun, developed, and dynamic city to be in Connecticut.
The city has a great economy and a developing business sector that constantly offer new opportunities.
The school system is excellent and you will quickly find the perfect program for your needs.
Sponsored Listings
Phlebotomists annual average salary in Connecticut is $38,187 - ABOVE U.S. AVERAGE!
Goodwin College

About the School
Goodwin College is among the largest and most respected places in Connecticut to start a new career.
This college collected some of the best educational programs in the country and they guarantee top-quality education and an excellent experience.
The local campus offers everything you may want and need as a student.
Courses Offered
The phlebotomist training program is an excellent choice given that the medical field needs more specialists every month.
The 16-credit course is scheduled to be completed in 15 weeks and you can also opt for the accelerated 7 and 1/2 week format.
You will learn the following:
Anatomy and Physiology
Medical terminology
CPR/Basic Crisis Intervention
Principles and Practices of Phlebotomy
Advanced Phlebotomy skills
Introduction to laboratory services
Phlebotomy internship
Apart from classroom learning and hands-on training, you will intern in a health care facility or clinical laboratory to develop your phlebotomy skills.
In a matter of months, you will have everything needed in terms of skills and theory to start a new career.
Visit School Website

Address: One Riverside Drive East Hartford, CT 06118
Gateway Community College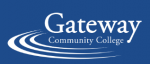 About the School
At Gateway Community College, everyone can start a new career in the liberal arts and sciences, technical, and career associate degree and certificate programs and courses leading to transfer, employment, and lifelong learning.
It is renowned for its amazing equipment, facilities, and practice booth.
The community college responds to the evolving academic, occupational, technological, and cultural needs of a diverse population.
All the programs include only the best and most relevant training and information to guarantee you the best quality for your money.
It is committed to engaging students and community members as active, responsible leaders.
Courses Offered
The phlebotomy program is very good in terms of quality and it will help you start a new career in just a few weeks.
The course consists of 14 sessions on Monday, Tuesday, and Wednesday from 5:30 pm to 9:00 pm with a 6.6 CEU and costs 1,250 USD.
Duties of the phlebotomist include the following:
Properly identifying and explaining the procedure to patients
Preparing patients accordingly
Utilizing infection control practices,
Withdrawing blood from the puncture site into the correct containers or tubes
Attaching electronically printed labels to the containers
Delivering specimens to a laboratory
The program is focused on the most vital skills and techniques to be able to take care of any patient.
Visit School Website

Address: 20 Church St. New Haven, CT 06510
Naugatuck Valley Community College

About the School
Naugatuck Community College is proud to be an effective and performance-based institution.
The purpose of its educational system is to offer high-quality and equal chances to all the students all over Connecticut.
It is committed to its students achieving their goals with the help and guidance of its faculty and staff whose mission is to make a difference.
The programs are available for both theoretical and practical enthusiasts and they are designed to meet and beat academic and industry standards.
Courses Offered
The phlebotomy training is very short and intensive and it will offer you a new career in just a few weeks.
The program costs $3,150, which you can also pay in installments with an additional 25 USD fee.
You will be provided 200 hours of classroom learning, simulated laboratory experience, and clinical opportunities to be scheduled in one of their partner facilities.
Upon completion of the course, you will become eligible to sit in for and pass the Phlebotomy Technician Certification exam given by the American Society of Clinical Pathologists.
The trainers will teach you how to draw blood and work in any type of medical institution.
Visit School Website

Address: 750 Chase Parkway Waterbury, CT 06708
Community College of Rhode Island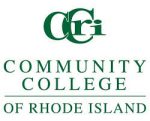 About the School
The Community College of Rhode Island is famous on the East Coast for having one of the most modern and comfortable campuses and it offers a very modern curriculum.
The programs vary from theoretical to vocational and they are provided by some of the top-rated educators and trainers. In certain cases, financial assistance can be granted.
Courses Offered
The phlebotomy program is a two-semester part-time program that will help you get a dynamic career in the medical field.
The program aims to prepare and support entry-level phlebotomists who demonstrate acceptable workplace behaviors and who are eligible to sit for the national certification examination.
You need to demonstrate the following to be awarded your certificate of course completion:
Perform venipunctures proficiently according to CLSI standards.
Perform capillary puncture according to CLSI standards
Perform specimen transport and processing according to CLSI standards.
Apply appropriate quality assurance and quality control to waived laboratory testing according to CLIA regulations.
Apply understanding of the importance of specimen collection and specimen integrity in the delivery of patient care.
Communicate and interact appropriately with patients, staff and coworkers.
Discuss policies and protocol designed to maintain confidentiality and to avoid medico-legal problems.
The short program will fully prepare you for the state certification exam and for entry-level jobs in any medical clinic.
Visit School Website

Address: 400 East Ave Warwick, RI 02886
---
Phlebotomy Schools by City in Connecticut
See all schools in Connecticut >