Little Rock is a tranquil, beautiful, and developed place to start a new journey.
The economy and business sector are very much developed and they offer extraordinary opportunities.
In terms of education, the city provides interesting and future-oriented programs that will help you achieve all your dreams.
Sponsored Listings
Phlebotomists annual average salary in Arkansas is $32,549 - ABOVE U.S. AVERAGE!
Southeast Arkansas College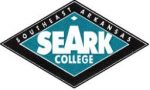 About the School
Southeast Arkansas College offers unique growth and development opportunities for all the students that want to start a fresh new career.
The college is listed as one of the top choices in the state for both the theoretical and practical programs.
At this college you will discover some of the most modern teachers and materials and a great environment to grow.
Courses Offered
The phlebotomy course can be done in 1 semester and has little requirements to enroll.
During this program you will learn all the skills, safety techniques and skills needed to succeed.
The program is accredited by the National Accrediting Agency for Clinical Laboratory Sciences.
In this program, you will learn the following:
Proper collection, transport, and handling of blood specimens
Maintenance of blood collection equipment
Venipuncture and capillary collection
Forensic toxicology
Program graduates may apply for certification through the American Society of Clinical Pathology or the National Health Career Association.
You must have a high school or GED diploma to qualify for admission.
Visit School Website

Address: 1900 Hazel St. Pine Bluff, AR 71603
National Park Community College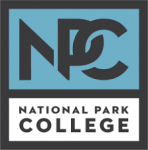 About the School
At National Park Community College you will discover excellent programs and one of the best educational boards in the state.
The college is focused on giving each students the needed training and confidence to start a new career path in a very short time.
The programs reflect the needs of the industries and job market and they guarantee an extraordinary experience.
Courses Offered
The phlebotomy technician program is excellent in terms of training and classes and takes a rather short time to complete.
The program requires 32 credit hours to complete.
Completion of the program grants eligibility to sit for national certifying exams.
The skills learnt here will help you take care of any patient and forge a successful career.
Visit School Website

Address: 101 College Dr Hot Springs, AR 71913
---
Phlebotomy Schools by City in Arkansas
See all schools in Arkansas >